Hplus is the leading AC Servicing Dubai. We are offering a high level of AC maintenance and repair solutions, with the most affordable fee structure in the town. Our firm specializes in providing environment-friendly solutions that aim to help our customers reduce their energy consumption and DEWA bills ultimately.
For High  Quality AC Service Dubai, Choose Hplus
Regular air conditioner maintenance keeps your air-conditioning units in excellent condition. Moreover, it helps to identify potential problem areas early on. So that prevents it from causing bigger inconvenience and repair expenditures. Our company consists of a team of professional maintenance team, who would thoroughly examine your unit(s) and accurately pinpoint the cause of the problem(s), and tailor-make the best possible solution. Collectively we provide professional assistance to our client so that you could have your air-conditioning system run again.
Our Professional Maintenance Team
With our air conditioner servicing, Hplus home maintenance is always available, and with 12 years of experience in the air conditioning field. Our service includes ac installation, AC maintenance and AC repair are one of the best throughout Dubai. When you need AC service in Dubai, think of Hplus.
We are the leading ac water service provider with a team of professionals who got work experience the wide experience of Dubai.
We are pleased to know almost all the major & minor troubleshoots of your air-conditioning unit. We provide maintenance, repair, and gas top-up services for all major brands of air conditioning units.
We take on emergency air conditioning servicing on priority as our technical teams with their rich experience and good knowledge can do professional ac repair and service as we are known well for our fast and swift fault finding and repairing your AC units.
All components within the AC units will be fully tested. To avoid bad smell we would also check and disinfect all AC filters.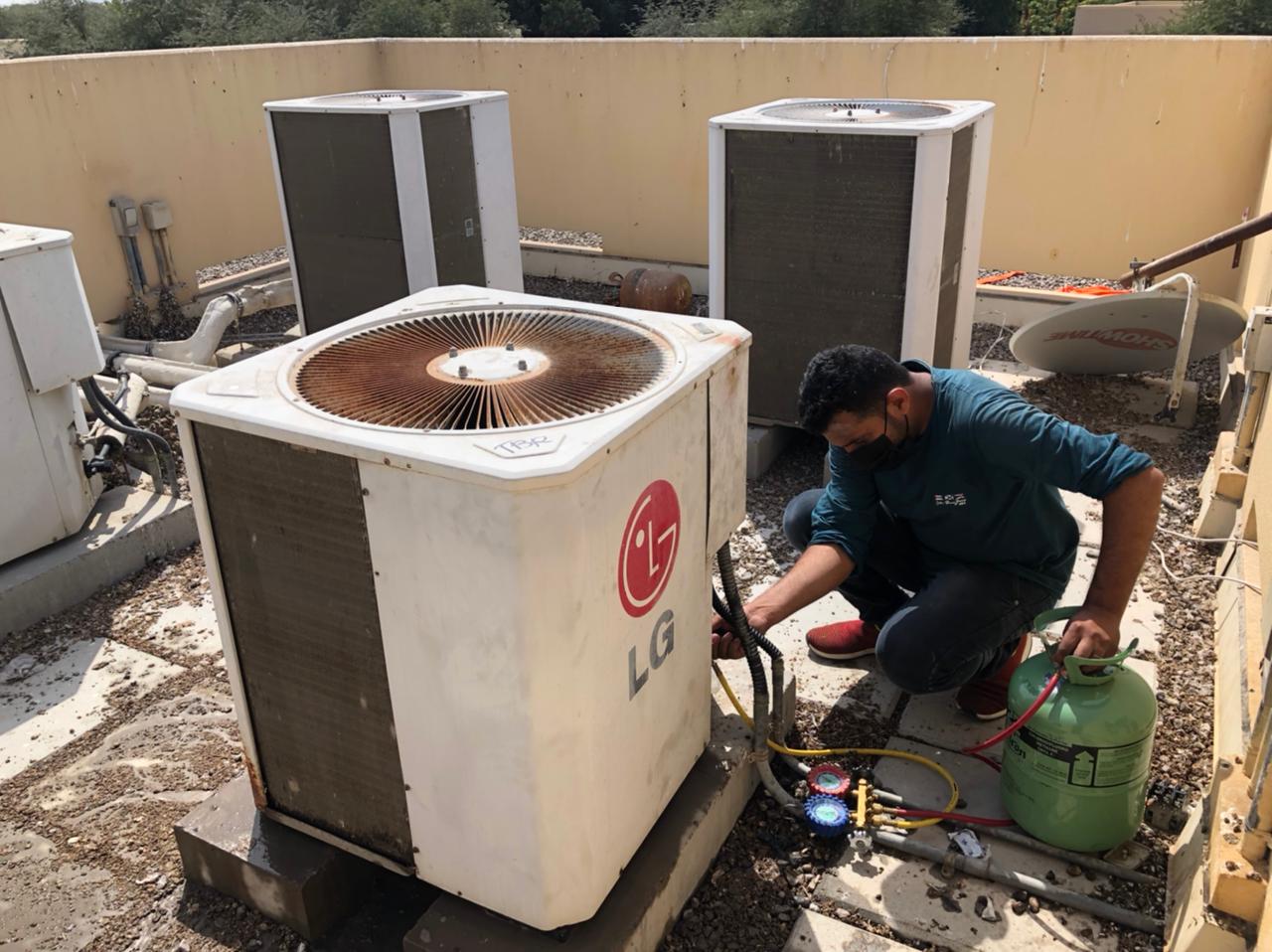 IMPROVED COOLING
Regular maintenance of the Ac provides the effectiveness of your AC, ensuring all mechanical components are working properly while also getting rid of dust and germs and gives you better cooling.
ENERGY EFFICIENCY
Dirty AC units have to work much harder to cool in testing conditions, leading to higher energy consumption and bigger bills. Frequent AC servicing makes the process more efficient and cost-effective. And ultimately pay you off.
RELIABILITY
Regular AC maintenance services authorize us to diagnose the problem promptly before they can negatively impact the safe and effective running of your unit.
Why You Should Choose Us?
We are committed to our work. So that to keep the graph high to provide the best services to residential clients. That is why we maintain our logbook of residential clients who always refer us in the need of any ac service or repairs.
Call Us Today On

 

052-3270785

 

And Speak To One Of Our Friendly Customer Service Representatives Who Would Be Able To Answer Any Questions You Have As Well As Provide A Free Quote.